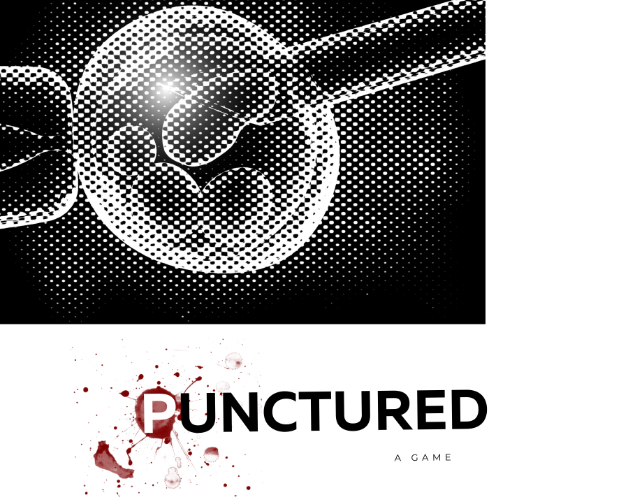 Punctured - A Solo Journaling RPG
PUNCTURED is a game that guides you through a story in which the question of who owns your body becomes immediate and unavoidable, even for those who take their safety for granted.
Composed by a PhD social scientist, it explores topics of pregnancy, bodily autonomy, abortion, miscarriage, misogyny, sexual assault, gender identity, and male privilege. The game's feel is similar to shows like Black Mirror, Atlanta, and the Handmaid's Tale as well as the work of David Cronenberg, Julia Ducournau, Jordan Peele, and Jonathan Glazer. It is intended to be deeply unsettling, even upsetting, to make the stakes clear.
If any of the above makes you uncomfortable, this is not for you.
If you do decide to play, take breaks, discuss what you write and experience with people who can support you, and step away if things become unpleasant. We encourage you to exercise self-care and awareness - unlike some things, participating in this game is a choice.
At over 30 pages, this game is for mature audiences ONLY.
Until June 30th, all sale proceeds will be donated to National Network of Abortion Funds.
Purchase
In order to download this game you must purchase it at or above the minimum price of $5 USD. You will get access to the following files:
Comments
Log in with itch.io to leave a comment.
Maybe add Congressional Copies as an option? People can purchase a copy to be sent to their congress-critter's official e-mail?
It sounds really interesting and looks great! It's now on my list of future solo games to purchase and play, just have to finish the others first. 😅
Great job!
Cheers! Please let us know what you think - my partner is excited for feedback, as this is her first game!