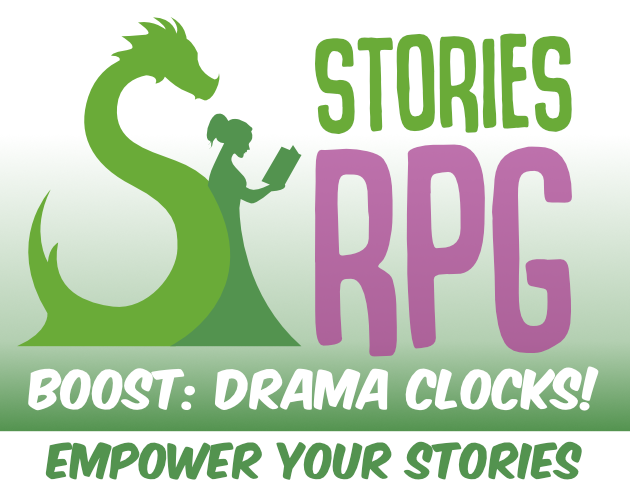 StoriesRPG - Drama Clocks Boost!
A downloadable TTRPG Boost
Welcome! This is a two-page, printable tool for creating climactic moments of tactics and tension - without combat! Whether an epic chase, the struggle to save a sinking ship, or a desperate search for a medicinal ingredient, this will help you create collaborative goals and a real sense of drama!
As a certified teacher, I find the narrative focus in most TTRPGs to be reductive - the action and adventure tends to focus only on violence as epic, tense, or exciting. This tool is what I use in my TTRPG writing classes to help kids experiment with creative, non-violent solutions to complex, dramatic problems.
Though designed to work with the StoriesRPG core rules, it works with any tabletop RPG, creating countdown to a ...
This helps you craft narratives that are epic and intense - but teaches players to use charm, investigate, fix things, and a whole range of interesting options to deal with drama. If used with another game, such as D&D, just substitute Moves that make sense for the system - skill checks, spells, or abilities that might help - and Triumphs and Troubles that work ("Ouch - lose 1d6 HP as a boulder hits you!").
Here's a quick link library for all the StoriesRPG resources to help ramp up the fun:

THE PODCAST
THE GAME ...
WORLDS & ADVENTURES ...
COMING SOON ...
Feel free to reach out with any questions, and hope you enjoy the games, the worlds, and the podcast!
Purchase
In order to download this TTRPG Boost you must purchase it at or above the minimum price of $1 USD. You will get access to the following files:
Stories RPG - Drama Clock Boost.pdf
139 kB